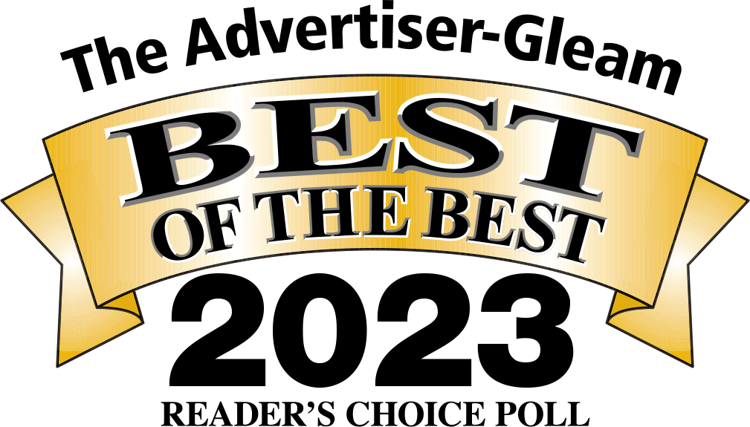 Readers' Choice Awards Instructions & Official Rules:
• This is an advertising promotion. For more information, please call 256-582-3232.
• Entries must be submitted on this official entry form with at least 25 categories filled out. Ballots must include name, address, email address and telephone number to be counted.
• 1 entry per person. No purchase necessary. Entries must be received by 5 p.m. on Thursday, March 30, 2023 to be counted. No photocopied entries allowed unless provided by The Advertiser-Gleam. Only 1 ballot per person will be counted. Ballots which are illegible or not containing name, phone number and address WILL NOT be counted.
• Category winners will be announced in a special section produced by the Advertiser-Gleam. Winners in each category are determined by reader votes only.
* Entries that have a minimum of 25 categories filled out will be entered into a drawing for a $100 Gift Card. Entries without complete contact information provided will not be eligible. Employees of the Advertiser-Gleam and their immediate families are not eligible to win the $100 Gift Card. No purchase necessary to win.
• Mail ballot to: The Advertiser-Gleam, P.O. Box 190, Guntersville, AL 35976 or drop it by our office located at 2218 Taylor St., Guntersville, AL 35976
Ballot deadline: 4 p.m. CT, March 30, 2023. All ballots must be received by March 30 at 4 p.m. CT to be counted.
---